The Trial and Death of Socrates - Learning and Ethics
The Trial and Death of Socrates (399 BC)
Famous for...
1. The trial of Socrates in Athens
The Greek philosopher, Socrates, pictured right, (470-399 BC) was charged with;
corrupting young men's minds.
2. His defence speech

This was a heroic defence of truth and wisdom (later reported by his student, Plato ,pictured right).
3. His conviction and death
He was sentenced to death by the court (500 male jurors without a judge). 280 found him guilty.
Socrates died drinking hemlock (pictured below is Jacques-Louis David's 1787 painting, The Death of Socrates) .
Key people
The famous Greek philosopher
Crito
Socrates' best friend.

Xanthippe
Socrates' wife (pictured right in a 1553 drawing).
Reasons for his trial
1. He annoyed important people
His defence speech describes his role as a "gadfly", cross-examining people so that they:
examine themselves.
challenge their assumptions and beliefs.
He believed that everyone should humbly accept their ignorance, but this annoyed important people who thought they were already wise!
Three people, in particular hated him and led his prosecution:
Anytus (a leather merchant and politician).
2. His politics
The democratic government of Athens wanted to convict Socrates, because of his friendship with Critias.
Critias was a leading member of the Thirty Tyrants, a murderous military dictatorship that ruled Athens in 404 BC.
3. His relationships with young men
The charge of corrupting young men partly resulted from his flirting with them, particularly Alcibiades (pictured right), whom he befriended in the Athenian army.
Plato says they:
slept together without having sex.
Even if Socrates had been interested in men, this wouldn't have been a major reason for his trial - most Athenian men had affairs with teenage boys.
Lessons for learning and ethics
1. The majority isn't always right

The English philosopher, John Stuart Mill's (pictured right) belief in the "tyranny of the majority" is confirmed when Socrates is unjustly sentenced to death by the jury.
Wisdom isn't always what the majority says it is.
2. Truth and wisdom matter more than popularity
Socrates sacrificed his life for supporting his unpopular philosophy of challenging people to find truth and wisdom through critical self-examination.
"No evil or ignorant person ever strives for wisdom", he said.
3. Arrogance angers
People were annoyed by Socrates because they were arrogant enough to think they:
didn't need his help to improve themselves.
Socrates' tactless air of superiority also didn't help him.
As his trial was political, Athenian law gave him the right to choose his own punishment.
But he angered the jury by pompously suggesting a fine that was far too small.
4. Think for yourself
Socrates' advice was:
to work out for yourself what's right.
don't rely on others (like religions) to do it for you.
Self-discovered virtue is much more important than anything else, he said.
5. Decisions are sometimes difficult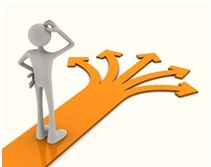 Socrates had to choose between his:
family (his wife, Xanthippe, and three sons, who were condemned to poverty and social humiliation by his death).
Crito, his best friend, was so concerned about Socrates' family that he bribed the prison guards to give him the chance to escape.
Just before his death, Xanthippe's cries were so hysterical that Socrates asked that she be taken away from him.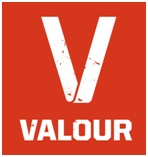 6. Don't be afraid of death
Socrates was willing to die because he:
wanted to avoid the mental and physical decline of old age.
He died calmly and courageously comforted by his:
belief in the immortality of the soul.
7. Life is difficult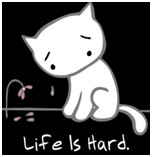 Socrates saw death as a release from life's problems.
His last words to Crito were:
"We owe a cock to Asclepius [the Greek god of medicine]. Pay it and do not forget".
In other words, he thanks Asclepius for the medicine (the hemlock) that will:
cure him of the disease of a difficult life.
8. Character before cash
Socrates said in his defence speech that virtue is:
much more important than money and possessions (see the first quote below).
the cause of inner peace and happiness.
Such virtue is based on:
Key quotes (from Socrates' defence speech)
Virtue springs not from possessions, but from virtue springs possessions and all other human blessings, whether for the individual or for society.
Hard it is not to avoid death, it is far harder to avoid wrongdoing.
No evil can happen to a good man, either in life or after death.
Wherever a man has taken a position that he believes to be best...there he must I think remain and face danger, without a thought for death or anything else, rather than disgrace.
It is the most blameworthy ignorance to believe that one knows what one does not know.
Best book

Emily Wilson, The Death of Socrates (2007)