The Co-operative Group - Business Ethics and Customer Satisfaction
The Co-operative Group

What does it do?
It is Britain's fifth biggest food retailer and the biggest funeral directors.
It is also a major travel agents and provider of financial services (through The Co-operative Bank) and insurance (via The Co-operative Insurance).
The Co-operative Wholesale Society (CWS) produces and supplies some of the Co-operative stores' products.
How is it run?
It is not owned by shareholders (as in a limited company) but by its customers who:
receive a share of the profits in proportion to how much they spend (called the 'divi' or dividend).
elect representatives at local, regional and national levels
These representatives jointly determine aims and strategy with the Co-operative Group's managers led by the chief executive.
Is it ethical?
Yes!
In 2014 readers of the Ethical Consumer magazine chose it as the UK's most ethical company over the past 25 years.
Key events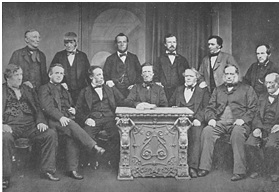 1844
The Rochdale Pioneers (flannel weavers, pictured right) set up the first co-operative society store in Rochdale, England.
1863
Co-operative Wholesale Society (CWS) established, providing co-operative stores with the goods they need.
1867
The Co-operative Insurance Company created (becoming the Co-operative Insurance Society (CIS) in 1899).
1872
The Co-operative Bank established.
1942
The Co-operative opens Britain's first self-service store.
1985
The CWS bans animal testing in the production of its own brand toiletries and household products.

1992
The Co-operative Bank introduces its ethical strategy, becoming the world's first bank not do business with unethical organizations (e.g. tobacco manufacturers, cosmetics makers who experiment on animals and arms suppliers to oppressive regimes).
The Co-operative is the first British supermarket to sell a Fairtrade product (Cafédirect coffee)
1997
In partnership with Greenpeace, the Co-operative Bank launches the world's first biodegradable credit card.
1998

The Co-operative becomes the biggest seller of Fairtrade food products (that give small overseas suppliers a good deal).
2000
The Co-operative is the first British supermarket to sell Fairtrade bananas.
2009
The Co-operative Group buys the Somerfield chain of 800+ supermarkets, giving it a market share of approximately 8% in the food retailing market.
2010
The Co-operative Group receives three top awards for its ethical trading:
Green Supermarket of the Year (from the trade magazine, the Grocer),
the Financial Times' Sustainable Bank of the Year
the most animal friendly supermarket (from a public vote organized by the animal protection charity, the RSPCA).
2013
The Co-operative Bank has to be rescued due to financial problems, and its chairman (now sacked) is involved in a drug and sex scandal.
2014

The Co-operative Group's chief executive, Euan Sutherland resigns after opposition to his cost cutting plans.
Sutherland is replaced by Richard Pennycook (pictured right) who has sold the Co-operative's farms and pharmacy business.
The Co-operative Group is chosen as the UK's most ethical company over the past 25 years.
Key people
The Rochdale Pioneers, the founders of the first co-operative society in 1844 .
Richard Pennycook, chief executive since 2014.
Key quote

People want a business they can trust, with a strong sense of social responsibility. This is our DNA.
- Peter Marks (pictured right), when chief executive (quoted in the Guardian 18 February 2011).
Why is the Co-operative Group so ethical? – the 5 C's
1. Corporate culture (its shared values and beliefs)
People at the Co-operative Group put their principles into action.
Its vision is
"To build a better society by excelling in everything we do"
Following the ideals of its founders (the Rochdale Pioneers), its strategy is based on:
conscience (ethical trading and investment).
communities (support for people in Britain and poor countries overseas).
climate change (environmentally friendly policies).
customer satisfaction (beating competitors with better value, quality and prices).
The problem is that its ethical commitment makes it difficult to cut costs and so achieve:
profitability.
This conflict led to the resignation of its cost cutting chief executive, Euan Sutherland (pictured right), in 2014, who was faced with its biggest ever loss (over £2 billion in 2013) - caused mainly by big losses in the Co-operative Bank.
Sutherland claims that the Co-operative Group's elected representatives are rewarded too much at the expense of its customers.
2. Corporate strategy
The Co-operative Group's principled corporate culture has been translated into a highly ethical corporate strategy based upon its three year Ethical Operating Plan, launched in 2011.
This contains nearly 50 policy commitments in eight ethical and socially responsible strategies:
a) democratic control
Democratic control and profit sharing for its members (customers) – see point 1.
b) co-operative support
Worldwide support for co-operative businesses with employee control and profit sharing.
c) keeping communities thriving
Significant support for local community projects in Britain and abroad.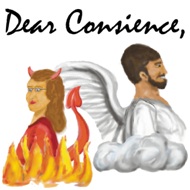 d) inspiring young people
Helping them in their education and personal development.
e) protecting the environment
Substantial policy measures to address:
climate change (with the aim of reducing its greenhouse gas emissions by 37% by 2017).
biodiversity in agriculture.
f) tackling global poverty
- through the strong promotion of:
ethical trade/finance.
g) responsible retailing
(providing healthy food that is kind to animals).
h) ethical finance
The Co-operative Bank doesn't finance unethical companies (since the introduction of this ethical strategy in 1992, it has refused over £1 billion loans to such companies).
Its ethical policies are always based on the views of its members (or customers).
For example, it carried out extensive member surveys
in 1992 (when the Co-operative Bank used the results to launch its new ethical strategy that banned lending to unethical organizations).
in 1994, 2004 and 2007 (to find out members' views about ethical shopping).
So the Co-operative Group strongly supports a stakeholder view of the organization in which strategy is influenced by its different stakeholders:
communities (in Britain and overseas, particularly in poor countries).
Its success in satisfying these groups is evaluated through annual social and environmental audits.
3. Customer satisfaction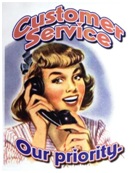 The Co-operative's ethical strategy has been used to differentiate its products i.e. make them look better than competitors.
But customers require excellence not only in ethics but also in:
This is why the Co-operative specializes in neighbourhood food stores that are easily accessible for local communities.
However, although it is consistently chosen as Britain's most ethical and environmentally friendly supermarket (being the top seller of Fairtrade products), it was voted the worst by the consumer organization, Which? in a 2011 customer survey.
It faces intense competition from Britain's top four supermarkets that also promote themselves as ethical and environmentally friendly:
Asda (owned by America's Wal-Mart).
So the Co-operative Group must constantly improve its products, value and service.
The Co-operative Bank attracted many new customers by its ethical investment policy. But it proved that good ethics can't escape the consequences of bad management.
After its expensive purchase of the Britainnia Building Society, in 2013 the bank had to be rescued by private investors
The Co-operative Group now only owns 30% of the bank.
4. Commitment (from employees)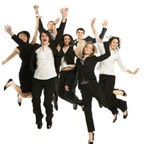 The Co-operative Group's high ethics strategy attracts great employees and motivates them through:
support for their employer's aim to create a better world as well as make money.
education and training (e.g. in 2010 it opened a new Apprenticeship Academy for the training of young staff)
involvement by employees in decision making based on listening to their views (e.g. its annual employee survey, Talkback) and implementing their good suggestions.
In 2010 it received an award from the HR trade magazine, Personnel Today, for its employee motivation.
5. Co-operation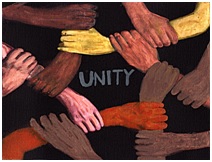 The Co-operative Group's ethics policy is heavily influenced by the views of:
ethical pressure groups like Amnesty International and Friends of the Earth.