Art - Stress and Pain
Edvard Munch, The Scream (1893)

This has become the iconic image of the stress and pain of modern life.
John Singer Sargent, Two Girls Lying on the Grass (1889)
Two girls relaxing...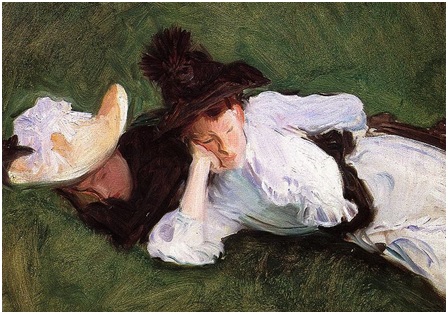 Rembrandt, Self-Portrait (1669)

A self-portrait painted just before he died.
It expresses his:
Rembrandt's wife died in 1663, and he was made bankrupt in 1657.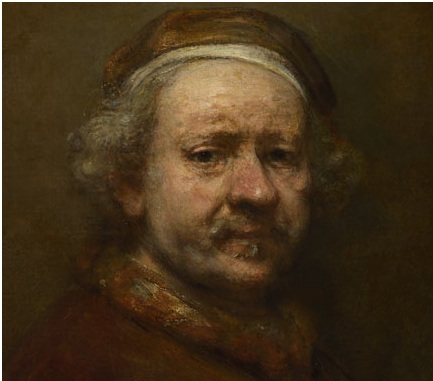 Edward Hooper, Nighthawks (1942)

Loneliness and sadness in a city diner late at night.
Notice the diner has no door, emphasizing the feeling of emotional isolation.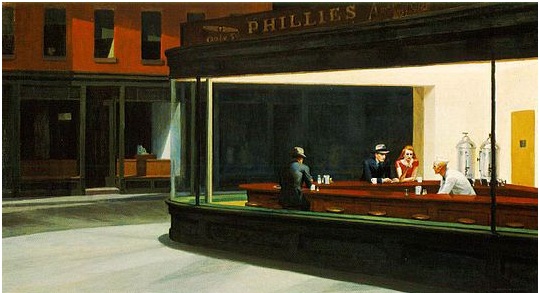 George Tooker, Subway (1950)

This shows the stress, anxiety and loneliness of modern life.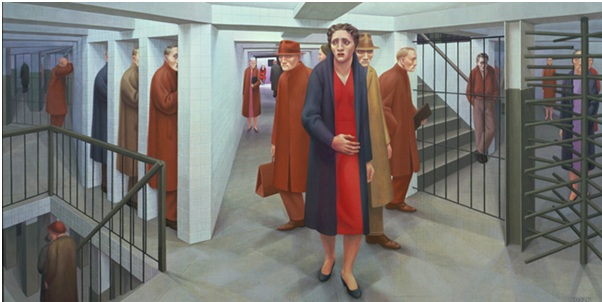 L.S. Lowry, Head of a Man with Red Eyes (1938)
Self-portrait of Lowry (famous for industrial landscapes like The Pond) - shows the:
strain from his father's death.
pain of his invalid mother's approaching death.